About Sustainable
Sustainable RE was founded in 2020 during the coronavirus pandemic. As interest rates fell to an all-time low, renters looking to own homes were struggling to find the extra cash needed to close on their first-time purchase – that is when Sustainable RE came to light. Sustainable RE founders realized forming strategic partnerships with sustainable lending and title institutions would enable the company to help struggling renters make the jump to homeownership at a reduced cost.
Our Story
A 2017 study performed by the Federal Reserve showed that the net worth of a homeowner, on average, is 44 times greater than that of a renter.  Although many factors contribute to that disparity in wealth, one obvious causation jumps out – homeowners build equity, renters do not.
Sustainable RE was built on the idea that everyone should have the opportunity to own a home and build their net worth.  So, we decided to create a company and product that would help everyone do exactly that. Our goal is to serve the service workers that help build our communities by offering extremely aggressive credits towards the purchase of a new home.  Our mission is to bring this product to every neighborhood nationwide.
Our Vision
Our Vision is to bring our sustainable initiatives and closing cost assistance to all 50 states.
Our Mission
Our Mission is to our every one of our community's service workers find an affordable path to homeownership.
Our Team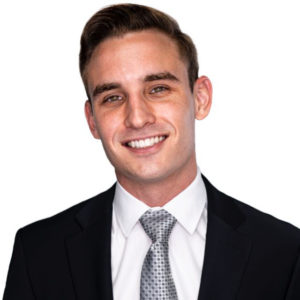 Brandon Ramos
Managing Broker
As a born-and-bred South Floridian, Brandon Ramos began his career in 2012 and quickly achieved high levels in sales. He uses his extensive real estate and mortgage experience to educate his clients so the entire experience of buying or selling a home is stress-free for everyone!
A few years ago, Brandon made the decision to focus his efforts on the brokerage side of real estate, establishing a Sustainable RE Agency in Fort Lauderdale. He helps put you in the best position when buying or selling a home by using proven strategies, all resources available and offering solutions that can benefit his clients of all levels.
For over 5 years Brandon Ramos has provided exceptional service to ensure his buyers and sellers feel confident in their decision to hire his team as their real estate representatives. His business approach is built on dedication, communication, determination, and trust.  Brandon is always ready to adapt to all his clients' real estate needs.

Lukas Morales
Sales Associate
lukas.morales@sustainablerea.com
Originally from New York, Lukas Morales is known for outstanding client service, 24/7 availability, high-tech marketing techniques, and personal touch. He treats his clients as if they were a family member!
His hard work, deep knowledge of the market and true passion for his business makes him a trusted resource and valuable real estate advisor. He is committed to consistently meet the high needs of each and every client, and is focused on providing the upmost professionalism while giving a warm and welcoming feeling to the home buying process.
Lukas specializes in all aspects of the real estate business, whether it be navigating the way for first time home buyers or proving help to property investors. Professional relationships with top experts in Commercial Real Estate, Mortgage Lending, Appraisal Services, Title Law, and Home Inspecting provides Lukas with the right tools to ensure he is always able to steer all and any clients in the right direction when making a purchase!